The Orlyson family
of Húsavík and Flatey Island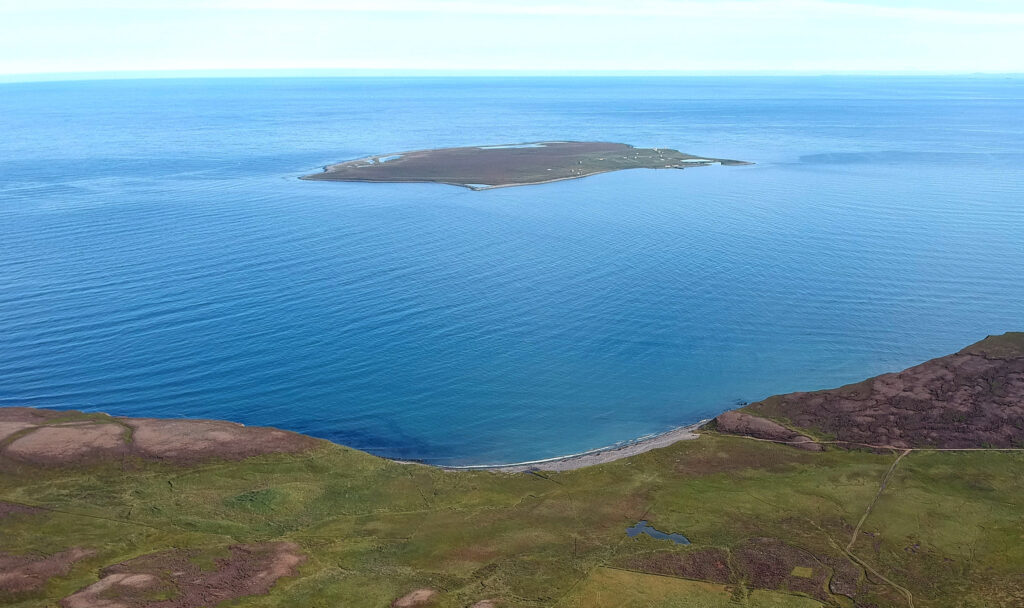 For 400 years our family has lived around the Skjálfandi Bay. Our great grandmother Jakobína was born in Brettingsstaðir, an isolated farm on the Flateyjar Peninsula, and our great grandfather Sigurjón was born in Útibær farm on Flatey Island, across the bay from Húsavík.
In 1929, Sigurjón and Jakobína built a new farm on Flatey island, and named it Miðgarðar. The name comes from the the old Norse mythology, where Miðgarðar or Middle Earth is one of the Nine Worlds and the only one that is completely visible to mankind.
In that home our grandmother Emilía was raised with her six brothers and two sisters. During her childhood, most goods needed to be transferred by boat from Húsavík to the island. In hard winters, the Skjálfandi bay would sometimes freeze over and that left the islanders with no other option but to cross the icy bay by foot, a dangerous feat, but necessary to keep live on the island.
In the summer of 1945, our family moved across the bay and settled in the town of Húsavík, where members of the family have since been active in local culture and politics. Two members of our family have served as presidents of the Húsavík Town Council and two have served in the Icelandic Parliament Althingi, the oldest continuous Parliament in the world.
With astronaut Bjarni Tryggvason

With Astronaut Kathy Sullivan
In 2009, the Orlyson family founded the Húsavík Guesthouse, and two years later the Cape Hotel. In 2011, we founded the Exploration Museum, and opened the museum in the town center in 2014.
The family has been blessed with friends around the world, and some friends who have been quite far out of this world as well, namely some of NASA's Apollo astronauts. Our family has always looked beyond the local, and been interested to work with people around the world. We have worked with fur traders in Greece, with mustard makers in Maine, we have traveled the world and worked with explorers of land, sea, and space.
We look forward to welcoming you to our town and to help you get the most out of your time in Iceland.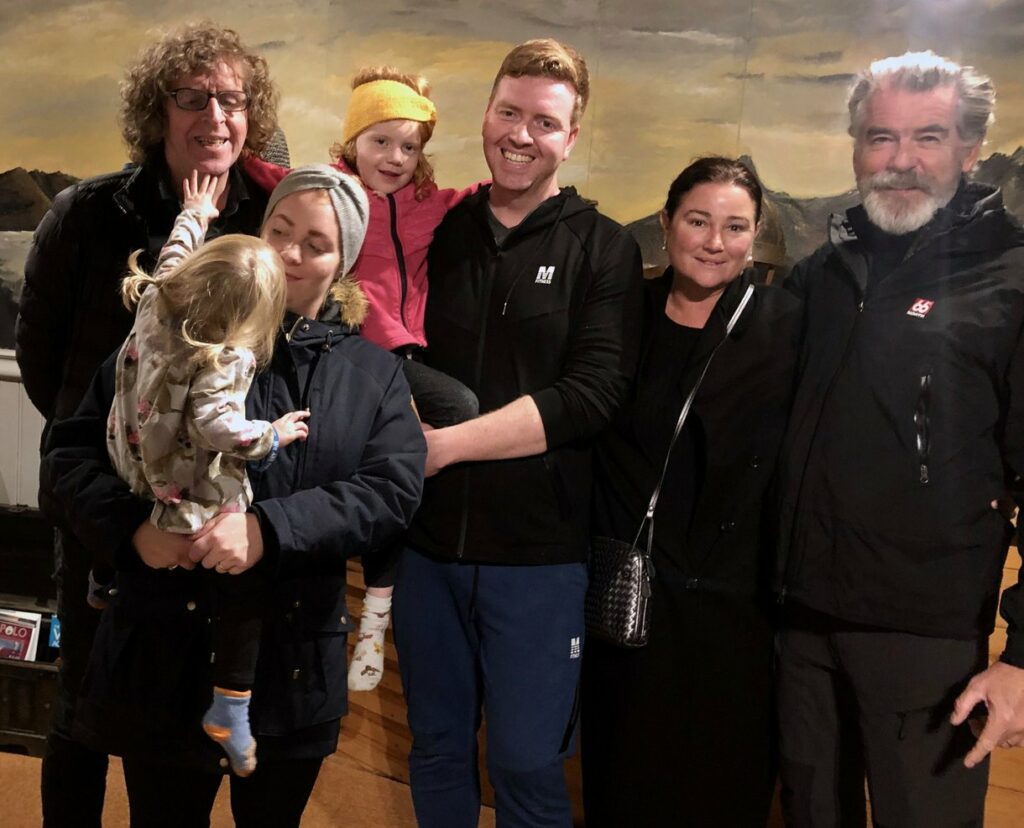 Gunnar putting up the sign for our first guesthouse

With the Prime Minister

Tinni the dog with a moonwalker

Moonwalker Jack Schmitt with Anita

Orly and Orly with Chinese Ambassador

Flying in a painting with the President of Iceland

Jóhanna and Orly with President Jóhannesson

Jóhanna and Orly with President Grimsson

With Moonwalker Charlie Duke

With Moonwalker Jack Schmitt

With Apollo astronaut Bill Anders